I had a black wooden frame hanging around my house and decided it would be a perfect fit for a Skeleton!
I got out my Silhouette and used it to cut out a fun little skeleton from white vinyl from Expressions Vinyl -
He seemed a little bit boring so I used some Ribbon and Tulle and tied it around the top for a little bit of cutesy -
I loved how it turned out and think it is darling-
You know, in a spooky Halloween sort of way!
I loved this little skeleton so much I made a few more and stuck them on my front window -
I love the little "dancing" ones!
It sounds so strange, but I am sort of diggin' skeletons right now – I have another Skeleton project that I'll show you tomorrow. What Halloween stuff are you loving right now?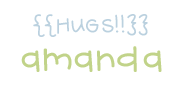 I am linked to the Weekend Wrap Up Party