A few weeks ago – the awesome people over at Mixed Bag Designs contacted me and asked if I would like to review a few of their fun bags – I looked over their website and immediately said '"yes!" The hardest part of the whole process came next – I had to narrow down my selection – haha! They have so many great things and it was so HARD to decide what I wanted. I finally decided on some needs instead of wants – and sent my order in. A couple days later (yes, it really was just that fast) a HUGE envelop arrived on my front doorstep and inside were a bunch of cute bags! I was excited to start trying them out.
One weekend I had a Sister's Retreat (with all the adult girls in our family! So fun!) and I took along this cute bag:
It's the Damask Weekender and I got so many comments from my sisters about how cute it is!
I also love running into IKEA with this bad boy on my arm:
It's the Blue/Brown Flower Department Store Bag and I love filling it up! I love to shop in style!
I use these Grocery Store Bags all the time! I just used them on Wednesday as I ran my errands – I love them for the smaller items at Costco – It is great for keeping everything together instead of having all these smaller groceries all over my trunk.

When I first saw them, they were different than I thought they would be – I was thinking canvas – but they aren't. They are sort of a canvas/plastic mix – which makes it great when I send my 2 year old off with his dad for a boys weekend with his new camo duffle bag – because I know when he gets back – since the bags are made from partially recycled material, I can simply wash it off and it's as good as new!
Mixed Bag Designs are also awesome because not only did I get to review them, but I also get to give away not only one but THREE gift cards for $75 to buy anything you want in their store! Oh Yeah! I get to pick THREE winners!! Hip! Hip! Hooray!! Also, if you see something you want to buy (and it will be hard not too!) enter code EVERY to receive free shipping until November 7th!
To Enter:
Yes – You must be an Every Creative Endeavor Follower to win! Giveaways are my Thank you to my awesome readers!
Simply head on over to Mixed Bag Designs, take a look around at all their fun products and then come back here and leave me a comment on this post telling me what you would buy with $75!!
Extra Entries:

Tweet or Facebook it out! Remember to include @creativendeavor so I can see it!
This giveaway will close on Saturday, October 29th at Midnight (MST) and I will announce the winners a couple days later!
Good Luck and have a Super Great Weekend!!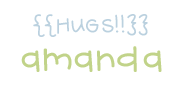 Follow along with me on Facebook!!