One of my very favorite things about the winter time is soup!
I love soup!
I love when it is snowing outside and I am curled up in my nice warm house with a piping hot bowl of soup -
and this one, Vegetable Chicken Noodle Soup is one of my favorites.
I love it because it is sort of like chicken noodle but a lot more colorful and flavorful -
You also can make it in a crock pot, which is what I do and before I know it, it's dinner time and dinner is ready!

Do you want to know how to make it so you can WOW your family?
Alright! Here we go!

I love my chicken shredded up so I put in the crock pot until I can tear it with a fork – about 2.5 hours.
You can also boil it and tear it apart.
After my Chicken has cooked, I add all my veggie –
Carrots, Celery, Onion, Peas and Corn
- and let it simmer all day in a crock pot.
You can also put it in a big pot and let it boil until it's soft.
I use the chicken broth from cooking the chicken but I always need more so I pour in a couple cans of chicken broth.


Then about an hour before I am going to serve it, I will add my noodles.
I use bowtie noodles – because they don't go super soggy.
I hate soggy, mushy noodles.
And then I serve up a big bowl – add salt and pepper to taste and Enjoy!!
What soups do you guys love in the fall and winter?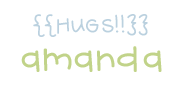 Follow along with me on Facebook!!
Enter to win $75 to Mixed Bag Designs.
This post sponsored by: