A little while ago I was invited to submit a tutorial for the Shop for Sharlie – I was beyond excited to help! She sounds like such an amazing person and I was thrilled that I got to help her and her family.While thinking about what I wanted to create I came across this burlap message board from Ballard Designs:
I fell in love with it but the $50-$90 was a little steep for me – so I did what creative bloggers do best and made my own for much, much less!  Are you ready to make one too? Let's get started!
First: Let's gather our supplies. We will need:
Burlap
Wood
Spray Adhesive
Corkboard
Nail Head Trim
Rubber Mallet
Scissors
Staple Gun
Second: Cut your wood to the size you want. I found some wood in scrap pile and went with that – I cut it down to 12" x 18" – but you can make yours any size you want.
Third: Cut your corkboard to the size of your wood. You may need to piece it together. The corkboard I had on hand (bought it at Hobby Lobby a little bit ago) was 12" x 24" so I only had to trim 6 inches off one side.
Fourth: Spray a good coat of spray adhesive on your wood and then add your corkboard. This helps hold it in place and will be really helpful if you need to piece your corkboard together.
Fifth: Cut out your burlap. Leave enough space around the edges to fold it around the backside.
Sixth: Spray a thin layer of spray adhesive on your corkboard and smooth out the burlap on top.
Seventh: Fold your extra burlap over to the backside and staple it.
I pulled it really tight and stapled as I went along.
Eighth: Nail your Nail Head Trim into your wood. I bought mine at Joanns.  I wanted mine about every three inches apart – so I started with the corners first.
Make sure you use a rubber mallet/hammer or the decorative part/head will be ruined.
Once you get all your nails it – YOU ARE DONE!
I love the way it turned out! The little nails are the perfect finish.
Now set it up in your house and start leaving pictures or love notes for everyone to see!
I love, love, love it! What do you guys think??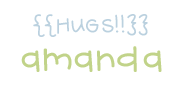 Have you linked up to my Every {body's} Creative Endeavor Party?
Follow along on Facebook!
This post sponsored by: