I have a confession about "The Holidays."
You know – Thanksgiving, Christmas and New Years – I sort of lump them all into one big celebration.
Gasp!!
So many people hate that Thanksgiving gets overrun by Christmas but for me, they are one in the same.
It's True!!
Right after Halloween I go into the Holiday mode – I start thinking about all the things that I am thankful for and how blessed I really am with all the things in my life (not that I don't do that the rest of the year, but you know – it just seems to be the season!) I start thinking about more ways I can better serve my family, friends, neighbors and how thankful I am for them. Then I start thinking about who makes all these blessings possible – and that turns into the "Real Meaning of Christmas" for me and that is Christ – and how thankful I am to have in my life and how I need to try and be more Christlike – which then in turn brings me to New Years – where I make those lists and mental notes of all the things that I want to be better at and goals that I want to accomplish – and how thankful I am for all of the talents that I have and for all the people that have helped me along the way – so it is just ONE big THANKFUL – CHRIST – GOALS circle that just goes around and around for two months.
Plus I don't think there is anything wrong with Christmas Cheer anytime of the year!
I am a guilty party to Christmas music the day after Halloween – I can't help it – after all the gore and grossness of Halloween – I just need some cheering up! I have even been known to listen to a few songs here and there throughout the year – how can you not feel a little bit better when you hear "O Holy Night?"
And for some reason, this year I need it even more. I have been super grumpy and a little bit depressed it seems and I have no idea why. I have thought about it and thought about it and can't come to a conclusion. Even my husband – who is NEVER home- mentioned something about it to me the day before Halloween and it got me thinking – what is wrong with me?
But then a few days later something happened.
I ran out of spray paint at Midnight and desperately needed some.
I opened the door to go out to my car and saw that it was snowing – and sticking.
I went to Wal-mart – grabbed a couple cans of spray paint and then headed home.
On the way home I was flipping through radio channels and a station was playing Christmas music.
For some reason it hit me hard.

What do I have to be so grumpy about? Why don't you make an effort to be not grumpy? Instead of hurrying back home, I drove around for a little while, in the snow and listened to Christmas music and I felt better – ready to take on the craziness that comes with the holidays with a thankful heart! I even made a few personal goals that night to get some things back on track.
I just love "The Holidays!" The feeling it brings – the feelings of Joy, Peace and Love that fill the air! One of my very favorite movies is the Muppet Christmas Carol (don't laugh!) but there is a song in there that says "Wherever you find love it feels like Christmas" and I truly believe it!
If you want to see a Christmas project from me today – I am here: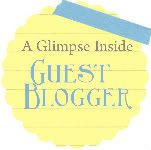 Sharing a tutorial for this:
How do you guys feel about "The Holidays?"
Do you separate them out?
Lump them together?
Keep your tree up all year long?
Let me know!