Have you guys been enjoying the Creative Carousel? Oopsey Daisy did a fantastic job yesterday and Lolly Jane is up today so after you check out my new tutorial make sure you stop by, if you haven't already, and see what these cute ladies are up too!!  And don't forget to enter the giveaway! Who doesn't want to win over $150 worth of awesome prizes?!
Things have been so crazy around my house lately! My daughter turned one last week so I threw her a party (more details on that to come), we had one year old pictures (nightmare!), Creative Carousel details, a basement remodel and family colds – and somewhere in between my grandmother passed away. Crazy right? The kids and I are sneaking away in the middle of the night to California to be with family while the hubby stays home to man the fort – But yesterday I spent all day working on some new tutorials. It was nice to have a good craft day to freshen up! A couple days ago I was at Hobby Lobby and saw a little girl with a darling headband – and I thought "I can totally make that" so I did and want to share the tutorial with you!
You will need:
Lace Trim
Fabric
Felt
Headband/clip
Liquid Stitch/Fabric Tack
Glue Gun
Jewels/Sequence
This is a NO SEW tutorial so anyone can make it! yay!!
First we need to make three rosettes – Here is a tutorial for frayed fabric rosettes:
Tear your fabric into strips. The length and width of the fabric will determine how big/wide your rosettes are.
Tie one end in a knot. That is the middle of your rosette.
With your knot in one hand, use your other hand to pull the fabric out -
(I was doing this by myself so I did my best with one hand to show you how, but I always use two!)
- then twist it 180 degrees.
As you twist it, wrap it around your knot.
Add a small dot of fabric tack/liquid stitch to hold it in place.
Keep twisting and gluing in a circle until you have the size you need.
When you are almost finished you will have a little tail -
Add some glue to the back and glue the tail to the back of the rosette – this will secure all the layers.
And then your done!
How to Make the Lacey Rosette Headband
Cut out a piece of felt a little bit smaller than the size you want.
Using hot glue, start gluing your lace on the felt, overlap it a little bit here and there to make it look ruffled.
When your are done with the outside, move to the inside – just keep going in a spiral.
When your reach the middle, cut off any excess and and finish up.
Hot glue on three rosettes in a triangle shape.
Next take your jewels or sequins and add them here and there to the rosettes and lace.
The one I saw in Hobby Lobby had sequins but I didn't have any so I just used my little jewels and they worked just fine.
Then simply glue it onto a headband or a clip. I chose to put mine on a headband. You can find headband and clips for a great price here!
After I glued it to the headband I added another piece of felt so it was nice and secure and soft against my head.
and then your done!
I la la love the accent of the little jewels – so fun!
Have fun making a bunch and if you do, please send me a picture! I love to see things when you guys make them!
Happy Wednesday!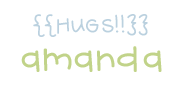 Remember my linky Party – it starts again tomorrow!!
Follow along on Facebook!
This post sponsored by:

Linked to Lil' Luna, Creations by Kara, A Little Tipsy, 733-Blog