I know. I know. We are 12 days into December – but I still wanted to share this advent calendar with you!
I first saw the idea on the Lifestyles blog – and loved it so I was really excited when my Sister-in-Laws wanted to have a craft night and make it! Sisters and crafting! It doesn't get better than that!
I would totally be lying if I said "I just got out my scrapbook paper and whipped this baby up!" because it took a few days of hard creativity to finish it up – but yes – it is totally worth it! I love all the little envelops and how each one is decorated so differently!
I added my own touch to each of the envelopes, but I did use a lot of the die cuts from Lifestyles -  I  also had no intention of hanging it on my wall so I wrapped some white tulle, green chiffon and red polka dot ribbon around the top and called it – perfect!
I added some fun ideas for our family to do during December – I made the tags easy to switch out as the kiddos get a little bit bigger!
(and yes! We did have a family sleepover under our Christmas tree!! – so fun!)
Here is a list of ideas we are doing if you need some help coming up with a couple!
-Make Christmas treats and take some to a neighbor
-Bake sugar cookies. Be sure to make extra for family and friends
-Make a kid-friendly Christmas craft
-Make paper snowflakes for the windows
-Build a gingerbread house
-Decorate the Family Tree
-Go sledding
-Buy a Christmas gift for a needy family
-Clean out old toys and clothes to donate
-Deliver Gifts to the Homeless
-Go ice skating
-See the Zoo Lights
-Drive around the neighborhood together and look at Christmas lights
-Take food to the local food pantry or homeless shelter
-Read the Christmas story from the Bible
-Pop popcorn and watch a Christmas movie together
-Make homemade fudge
- See the lights at Temple Square
- Bake Molasses Cookies
- Read Christmas Books together
- Make and deliver neighbor gifts
- Go Christmas Shopping for Brother/Sister Gifts
- Pick out Special Ornaments for the year
- Spend Christmas together as a family opening gifts and enjoying the day
- Sleep Under the Christmas Tree
If you need some more ideas – check out the cute calendars my SILS did!
Here we are – awwww!!!!
Here is Tams – we did the same colors! Head on over and find her post here! You can also see her list of ideas – she has grade schools kids so her calendar is geared a little more towards that!
Nicole did more bright colors and I love hers just as much!
Go see her list of activities and read more about how hers came together.
If you are interested in making your own These are all the dies used:
(and remember you can get 20% off with code CREATIVEENDEAVOR):
Coin envelope
Nesting eyelet circle
Nesting circle
Tiki alphabet
Gingerbread house
Nesting frame 2
Poinsettia
Santa silhouette
Sleigh + Reindeer
Flourish die
Flourish border die
Star die
Snowflake border die
Also – I'd love if you'd link up your projects to my new linky party! It would be so fun to see you there!
I hope you are all having a wonderful December! Come back tomorrow and I will show you another project I worked on with these cute girls!!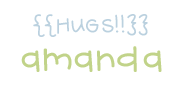 Linked to:
Blue Cricket Design: Show and Tell
Lil' Luna: All Good Things
Look What I Made at Creations By Kara
Show Me What Ya Got - Not Just a Housewife