Keeping in line with organization week and keeping things tidy and clean – I'm excited to collaborate with the folks at FishFoam, who offered to let me give away three cases of their premium foaming glass cleaner to three lucky readers. FishFoam is a professional-grade, ammonia-free cleaner that won't leave streaks or haze. Lucky for me – I was able to review the FishFoam and I can tell you in all honesty – that this glass cleaner rocks!! I opened the box to find wonderfully RED (oh la la!) bottles of the foam and put them too work immediately!
I knew I was going to be doing this review so I let my master bath mirrors go for a little bit – (as in like 2 months – YUCK!)  It was hard for me because I am very much a clean glass girl – but with both my kids on the counter getting ready (almost) every day – it gets gross pretty quickly!

(How do you take pictures of mirrors? That is a hard one!)
But I simply sprayed on the foam (love the foam!) and then wiped it off -


and VOLIA!
CLEAN!! SO Clean! And SO Easy!!
But was my mirror (as nasty as it was) not a big enough challenge?
We are doing some remodeling in our basement and the french doors down there are disgusting! As in never been washed – EVER!! (or at least in the past 2 years since we installed them). Now they were really bad!
They were covered both inside and out with dirt, mud, tile mud, sheet rock dust – you name it! But I sprayed on the foam and like MAGIC – they were clean!! You can see the before and after!
Awesome right?
TO ENTER THE GIVEAWAY:
Leave a comment on this post telling me what you would clean if you won!

You can increase your odds of winning by sharing this contest on your blog, facebook or twitter. Please leave a comment here on this post for each one.
This giveaway will close on Thursday, January 12th at midnight (MST)
I will randomly choose three winners and announce them on Facebook!
This giveaway is open to US residents only (sorry guys!)
Have Fun and Good Luck!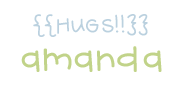 Don't forget to link up your totally awesome projects at my party!! I wanna see everything!