Happy New Year! I hope you all had a fabulous night – and are ready to start the year Fresh! We stayed up watching movies and then toasted together and enjoyed our neighbors fabulous fireworks – ringing in the new year as a family was the perfect start to the year!

I missed you guys last week but it was a nice break for me to rethink things and brain storm some great ideas -
I am really excited for some of the fun things that I am going to be sharing this year!
First Up – an announcement!! This past week I have been cleaning and organizing and label making like crazy. There is just something about the new year that makes me want to start fresh and clean. I will go more into detail tomorrow because starting tomorrow I am going to be sharing some fun tip for organizing!
Secondly – If you have been following along these past few weeks then you know I started a fun little linky party -
Normally I had been doing them on Thursday's but starting this week – I am moving them to Friday!
I just feel it fits there better and it will go live on Friday morning at Midnight! I hope you come by and link up! I love visiting all the links and seeing what my readers have been working on!
And now – Another fun announcement! I have been working on some Valentine Printables – For you!
Yep it's for Valentine's Day!
I figure this way you have a whole month to print it up!
(or maybe I'm the only one that would need a whole month!)
But even better than that – on the first of every month you can expect to see a new one go live here!!
Just my way of saying thank you! So make sure you come by on the first and pick yours up.
Some will be home décor stuff and some will not but they will all be great!
Printable are awesome because they are such an easy way to help decorate for the holidays!
My Valentine Décor is going to be vintage – black, white and red – so I wanted a fun printable that worked with my color scheme.
I used an old black frame I had and painted it red – then I used Krylon Glitter Spray (Cherry Bomb) which I love! I love how easy it is to apply a sparkling layer – I think it adds so much the the frame! Then I simply had Costco print up an 11x14 and was in business!! You can see the glitter better in the next photo! and really it totally rocks in real life!
But I am also loving the red, turquoise and apple green look too – So I made a smaller (5x7) version to go in my family room!
And
now it's your turn
–
Just click on the link below the ones that you would like to download them right onto your computer then print away!
Please note:
- These Printables are for EVERY CREATIVE ENDEAVOR readers only!
- Each one can be printed up to 16x20 for awesome prints! (anything bigger than that will look awful – but you can definitely go smaller!)
- If you use this printable on the internet – please link back!
- These are for Personal use only. Please do not claim them or sell them as your own!!
Here's to 2012! Let's make it the best it can be!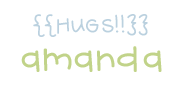 I am linked to
these parties
and you should too!!