When we moved into our house and started our major remodel – our kitchen didn't have a pantry. Actually the pantry was down in the laundry room – strange! So while we were ripping out walls in our kitchen and dining room – my wonderful husband built me a HUGE nice corner pantry – and it totally rocks! I can fit so much junk food in it – but I have a small problem – since it is so deep things get lost in the back and I needed an intervention – or in the creative world – a remodel!!
Welcome to my pantry! Let's take a peek inside! Be warned – it is MESS-Y!
Here it is in all it's glory! Yikes right?
Shelf after shelf….
after shelf after shelf…
Is a nightmare!!!
Awesome right? Do your pantries look like this? All your food JUNK shoved everywhere?
So what's a girl to do? How about I empty all that crap out of the pantry and onto my kitchen table, counters and floor for a week while I figure out how to organize this mess!! Oh and I may or may not have (but I probably did) throw out a bunch of expired items – dang. All that wasted money!
I see some cute stripes in the background and some fun labels!! Along with some fun jars and storage bins in my future!
What do you guys use to organize your pantries? This is sort of a challenge for me since it is so deep.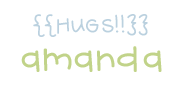 Don't forget to link up your totally awesome projects at my party!! I wanna see everything!
Come on over and enter to win some AWESOME glass cleaner!!