This is a Sponsored post written by me on behalf of Revlon for SocialSpark. All opinions are 100% mine.
Normally I am a boring brown eye shadow kind a girl - I have worn brown shades forever and very rarely do I venture outside my box. So I pretty much look the same every. single. day. When I was contacted to try out the Revlon Expression Experiment I thought it would be a fun chance to change things up and try out some colors I wouldn't normally pick for myself - get myself a little bit out of the box! And boy did it - I felt like I was channeling my inner movie star when I opened the box and found all these fun and new shades!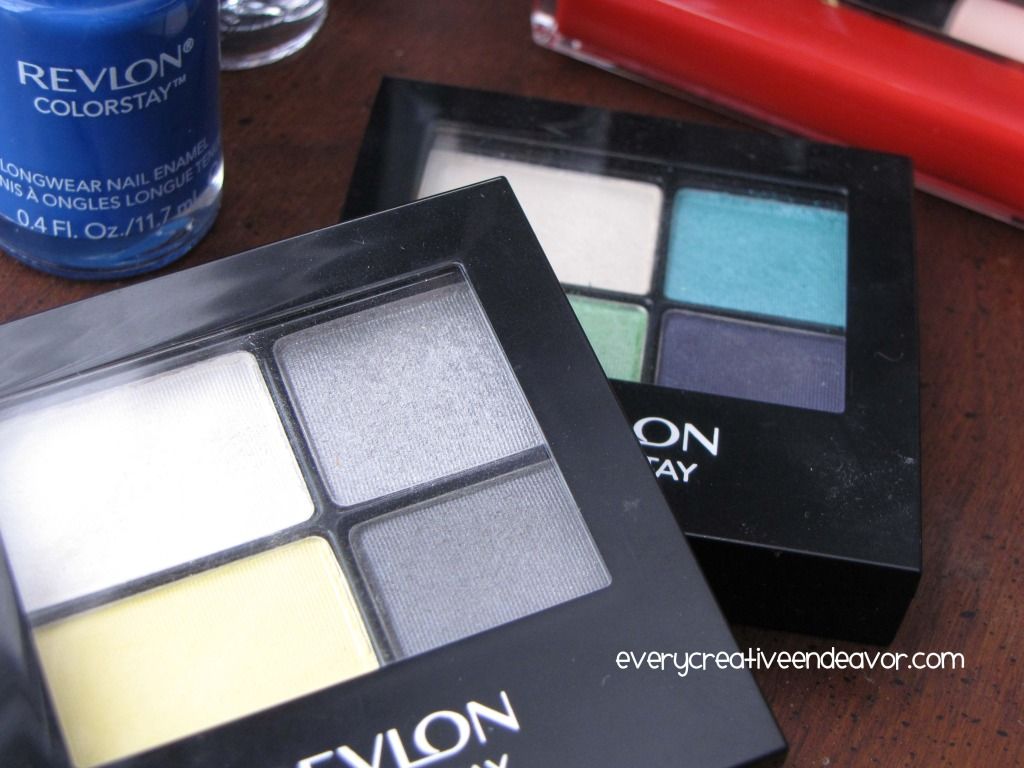 The whole point of the Revlon Expression Experiment is to take women out of their comfort zone and help them to express themselves in more empowering ways - I thought this was perfect since the main color I was staring at was red lipstick! I feel like red is so bold and confident - something I need to work on. 
So here we go! Let's start with one 33 week prego and tired mamma and see what we can do!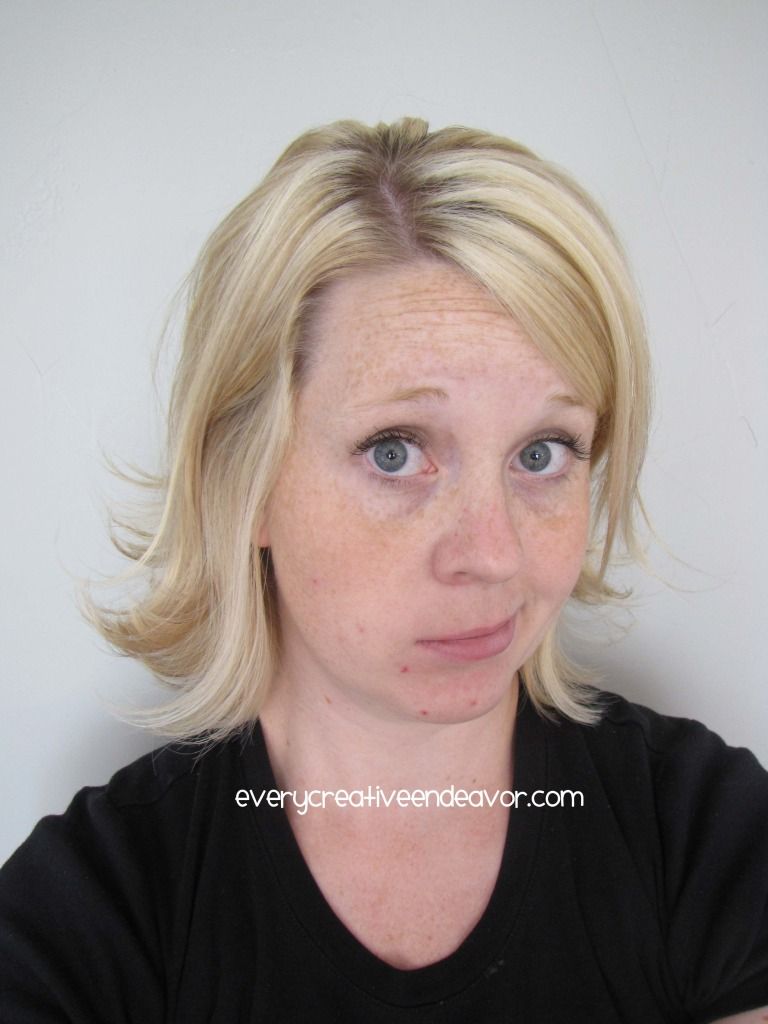 I have to tell you that my favortie new product is the makeup primer. I totally love it! I love the smooth way it rubs on and the effect it has upon my skin. I also had a lot of fun with the blue and green eye shadow. I have worn that more times than I thought I would. Even the red lipstick is a fun change. Sometimes I wear it when I am vaccuming because it makes it a little more sexy! haha!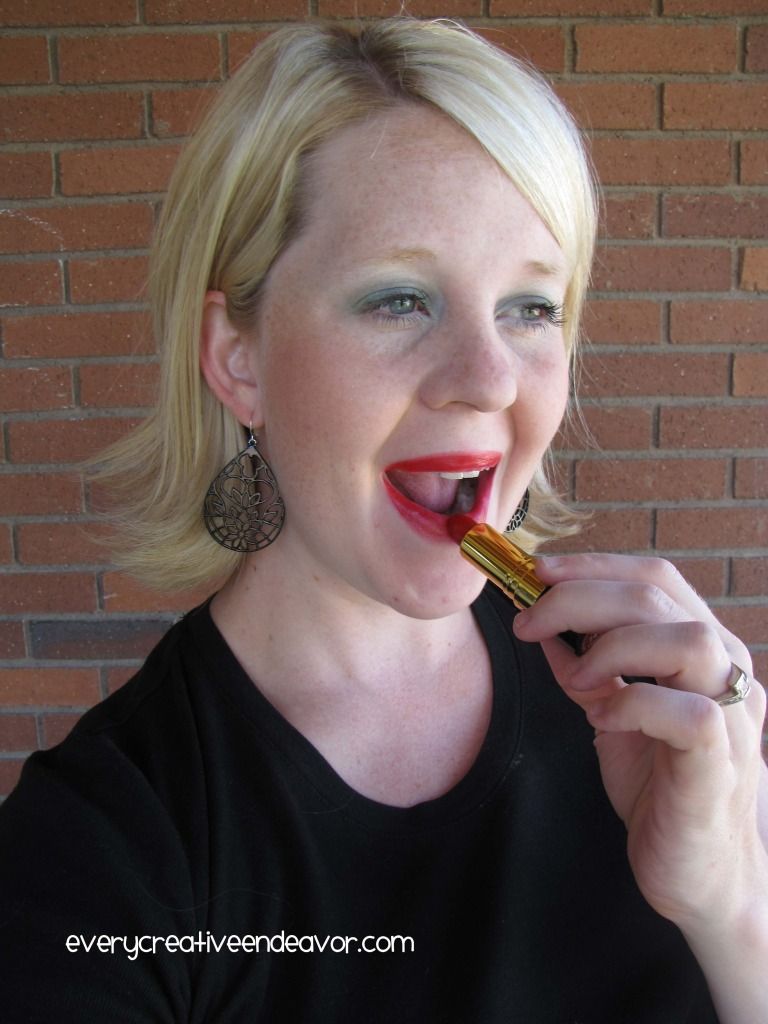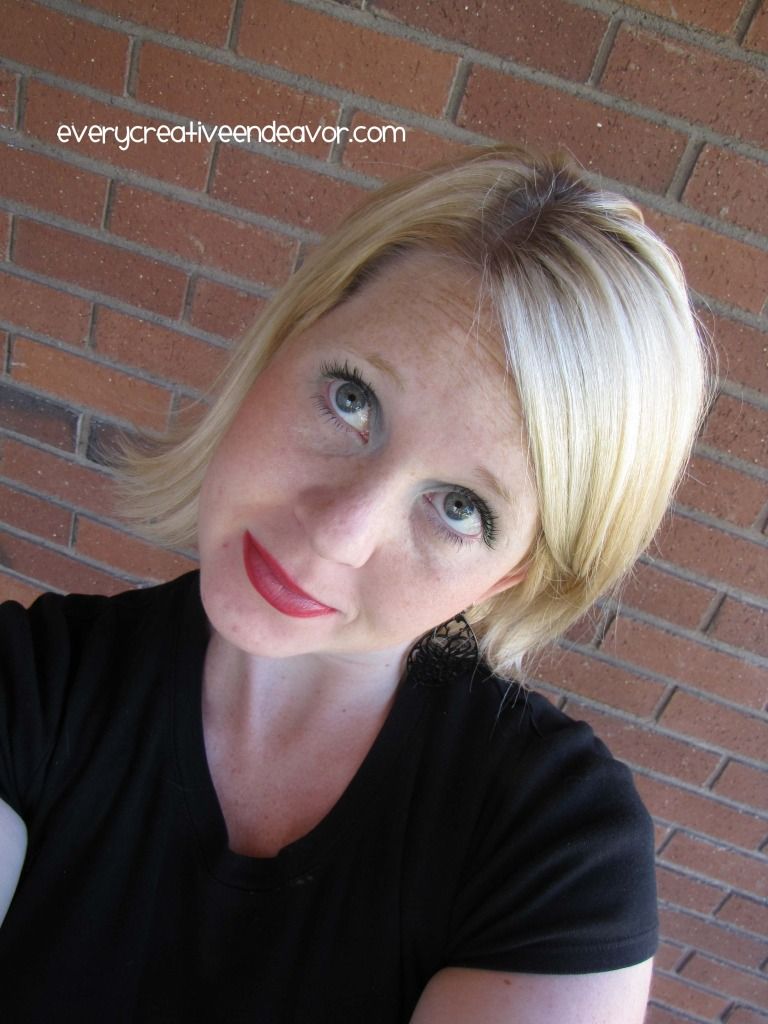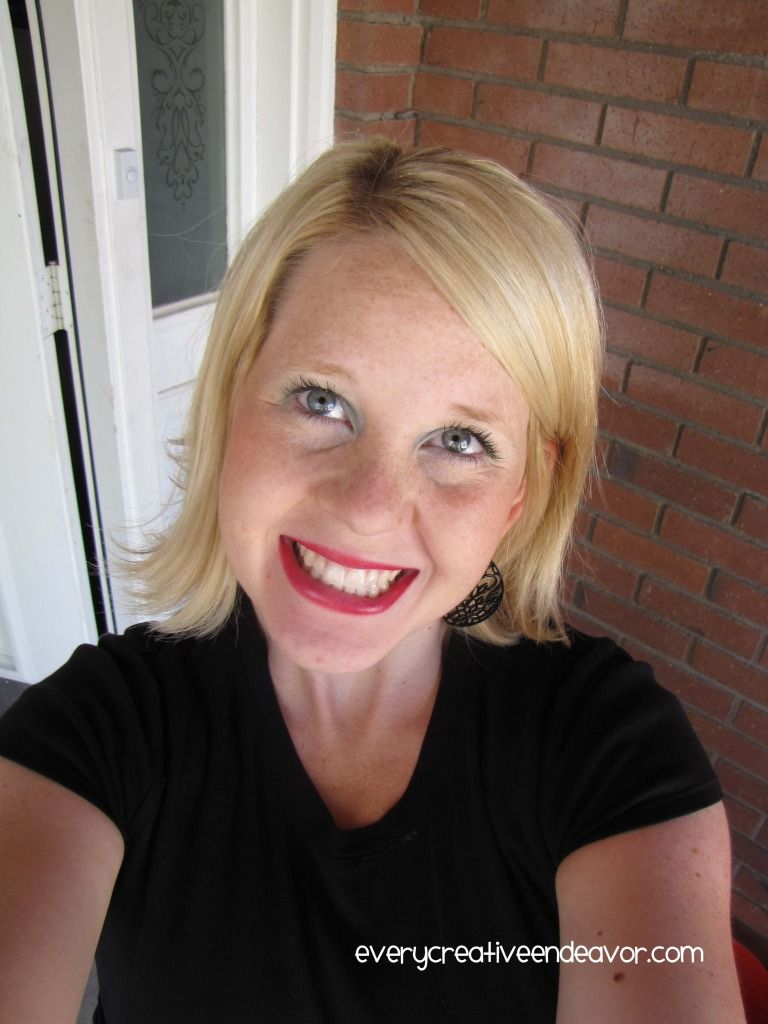 I also really love the nail polish! I read one time that painting your toes nails red or pink would make you happier - since my teens I have been painting red and pink but the blue was actually really fun and it says it is colorstay and will stay 10 days and still look awesome! I am really hard on my feet (no shoes, flip flops or sandels) and the nail polish held up great! 
If you are stuck in a funk and feel the need for something outside the box - I would totally encourage you to try Revlons new line and express yourself differently. You never know, you maybe like me and really like the change! You can join the movement of self expression with the Revlon Expression Experiment Facebook application! 
Do you guys try out new make-up colors or are you pretty true to one shade? How do you feel about the new expressions experiment?